The average household contains an upwards of several hundred thousand items that need to be individually packed and accounted for when you are moving your house. To save you the stress of the whole ordeal you can simply hire our reputed Man and Van services in Church End. Why bother yourself with undertaking such an unpleasant and annoying chore when you can have seasoned professionals doing it for you for nothing more than a meager fee.
Who are we?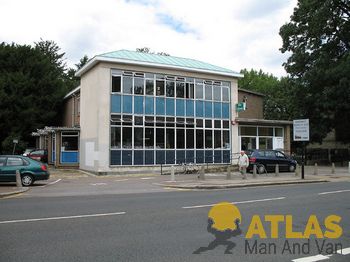 For the 7 or so years that we have been in this business we have managed to build up a reputation of excellence that you customers can rely on. We have never failed even a single job and we most certainly do not intend to do it in the future. We know more than anyone else how important proper preparation is and how vital are certain investments to the health of your company and the quality of your job.
The most vital part of any man with van company are its employees. We make no compromise with them, because they have a flawless reputation to uphold. Each and every single would-be mover undergoes a:
Strict initial selection
Demanding training program
Extensive internship
This way our workers are capable of tackling even the most difficult man van removals in Church end without as much as a sweat. Another important factor is their motivation, since you probably don't want gloomy or unfriendly people moving around your precious belongings.
Secure relocations for the territory of Church End
For the sake of safety we always aim to buy the highest grade of packing equipment. Our careful and handy packing professionals use it to ensure the safe passage of your belongings to your new home. An added benefit is that it is eco-friendly, letting us do our job without interfering with the safety of nature.
As N3 can often be a tricky to maneuver area, we take no chances and only hire the most experienced drivers. All of our lorries and loutons are insured and we guarantee that every single one of our deliveries arrive safe and sound without as much as a scratch on them.
What can you take advantage of?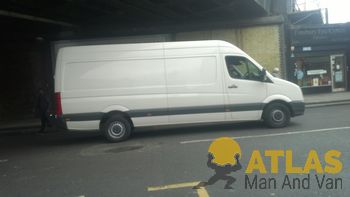 We are capable of all sorts of related work. In fact, hiring us to do multiple services will net you a discount and not to mention save you a whole lot of time. Our man & van hiring services in N3 Chruch End are useful for any business or private endeavors for example.
One of the main benefits of our work is the comfort that it provides to our clients. We work all day every day and are reachable by phone or online. We offer price estimates as well as viewings. Take advantage of our enormous flexibility and experience.
Finchley Central or as it is more commonly known – Church End is a suburban district in North London, 7 miles away from Charing Cross. The earliest written records of the name of the district are from the 17th century, when it was but a small village. A notable landmark of the area is Pardes House Primary School and its spires. There is a modest museum there as well, called The Stephens Collection which is open for a dozen days per months.