If a friend or a relative of yours have had to recently move their home or office they are sure to warn you about how much of an awful experience the whole ordeal could potentially be. Instead of going through the whole process by yourself you would be better off relying on our excellent man with van services in Clapham. Save money time and stress by just giving us a call. Our licensed professionals are on standby to help you with any moving projects you might have.
What sets us apart from all the rest?
The relocation business is a fast developing and very competitive field. Those who fail to keep up with new trends, the demand or simply lack the experience or preparation needed are very unlikely to last long, let alone succeed.
The formula for success, at least for us is as follows:
Excellent team
Impeccable equipment
Service with a smile
Ask any of our happy clients about us and they are sure to recommend you our services. We have a record of thousands of successfully done relocations.
Since our workers are the heart of our company we find it fitting that they would be the best packers and movers around. Indeed they have been chosen from a pool of only the most experience and skilled licensed professionals in Clapham, who, following that, have underwent our grueling training to emerge as masters of all trades moving related. They motivation and handiness has received nothing but praise to this day.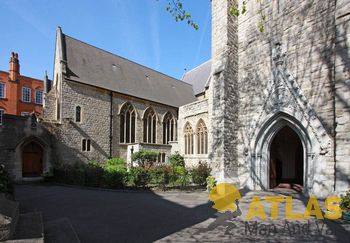 In the end of the day, however the two things that matter the most are safety and speed. We know that what we are handling is precious and intimate to our clients so we take every single precaution to insure that it stays intact. Our packing materials are unbelievably strong and at the same time biodegradable. Our veteran drivers operate a fleet of vans of various sizes that are all brand new. They are all properly equipped to carry our relocations: they have safety blankets, safety straps and safety belts and many other such equipment to permit secure and rapid deliveries in SW4.
All this and much more?
Our extensive training lends our employees an expertise in many different types of removal projects in Clapham. You can hire us to do any individual portion of the whole process as well: be it packing, transportation or van hire. We also offer storage and some cleaning services.
Make a reservation for your move to Clapham now
Taking advantage of our work is beyond easy, you can do it by phone or online. We offer all day every day working times and transit insurance. You should take advantage of our discounts and custom rates. Do not forget to ask for a free price quotation.
Clapham is a district in the London borough of Lambeth, located near the center of the capitol. The region has an intriguing history that spans for many centuries. It started out as a settlement that arose alongside a roman road and by the Middle Ages was one of the most prosperous hamlets around London. Its proximity to the seat of the throne made it attractive to many highborn until the 19th century when it too was integrated into the Capitol. If you are new in the area and still haven't explored whether it has what you need, don't worry, because you have found the best place to live in London – Clapham