In today's society mobility in every aspect is of utmost importance. You have to be ready to move your house or your office in an instant. You don't simply have to be reactive, you should be constantly looking for better offers and better locations. This poses one problem however, choosing and even purchasing a place is one thing, but actually moving there is a whole other topic. Out man and Van services in Chislehurst have got you covered however. For a nominal fee you can have us take care of that for you, saving you a lot of trouble and some money.
Who are we?
We are a removal firm that has maintained a stellar reputation over the seven years during which we have been in this line of work. To be as successful as us you need:
Devotion
Skills
Experience
And a whole lot of hard work
Our friendly movers and packers have been carefully selected from a pool of people with previous experience in the field. These would-be employees need to undergo our extensive training program before they are considered a true part of our team. In the end they become the excellent moving experts that give us our good name. They have never backed down from a job in Chislehurst and have always emerged victorious.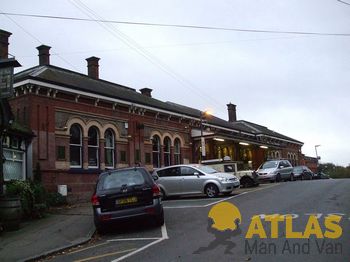 A lot of attention goes into the resources we use as well. Packing is provides with all of our services. we only use high grade packing materials that are biodegradable. This way we preserve both the safety of your property and the safety of the environment. Speed and security are paramount in this field, which is why we hire only veteran drivers to make rapid deliveries using our state of the art GPS-equipped fleet of lorries and loutons. We are capable of covering the whole of BR7 as well as greater London and SE England if the need arises.
How convenient is our work?
The training that all of our movers undertake lends them proficiency in all fields moving related. While we mentioned that packing is included with all of our work, it can also be hired as a standalone service. This way you can take advantage of the skills of our packers and our impeccable packing resources. We offer storage as well for commercial and non-commercial use. Our storage facilities have climate control as well as security provided by guards as well as CCTV cameras. All of our services can be used in conjunction with one another for better results and much cheaper prices.
We understand that the main selling point of our work is the comfort that it provides so we aim to capitalize on that. We offer 24/7 service with Monday to Thursday discounts and we work during the holidays.
A bit more than 10 miles southeast from Charing Cross, in the borough of Bromley lies the suburban district of Chislehurst. The area maintained its rural outlook for far longer than any other district in London mainly due to protests by the residents. Even today it is notably less urbanized than the rest of the regions like it, and it is a popular destination for the bank holidays.