The average household contains an upwards of 200 000 items that must be individually packed an accounted for when moving. The whole thing is unbelievably tedious and not to mention dangerous for both your properly and your own health. Why bother going through all this trouble when you can simply call in our man with van services in Collier Row. our seasoned professionals are bound to provide you with satisfying results.
Excellent service and more
To stay at the top of an industry that is as rapidly developing and as competitive as ours is no easy feat. We have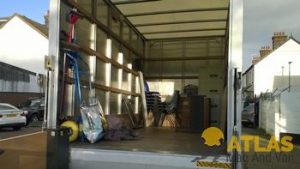 managed it by devoting everything we can to the business and always giving our clients what they want and need. We have a flawless record of hundreds of successfully done jobs and the happy clients to show for it.
While it may appear as a simple job, moving your home or your office is a complex process that requires a great deal of:
Preparation
Equipment
Skills
none of our services would be possible if it wasn't for our crack team of relocation specialists. They have been selected from a pool of the best packers and movers in Collier Row. these are people with previous experience and recommendations who, nevertheless need to pass our rigorous training. That process involves the apprehension of the skills needed to complete every single one of the many services we offer. The excellent crew that works for us today has never backed down from a moving job in Collier Row, no matter how difficult.
The right tools for the job
Going cheap in our line of work is not a valid option since it will most often than not cost much more afterwards. We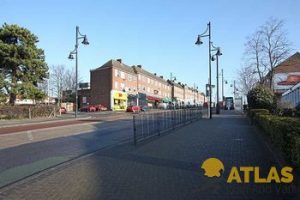 use only the highest grade of packing materials to ensure the safety of the items we are transporting.
Another safety precaution are our state of the art vans, operated by pro drivers. We are capable of moving around rapidly in RM5. They are equipped with GPS tracking, as well as suitable tools for the job, like belts for example.
Convenient services and much more
We do not limit ourselves to providing a narrow variety of services. Our workers are adept at many different relocation-related jobs. Take single item deliveries for example, where you get the same safety precautions you would otherwise, or our rubbish removal services, which are handled just as quickly and professionally as the rest.
The comfort our work provides is just a phone call away, you can also book us online. Our reliable removals in Collier Row come with all-encompassing insurance, as well as custom prices. We offer a free price quotation, since our costs are estimated individually for every job.
Collier Row is located in Northeastern London in the borough of Havering. The area has a predominantly suburban outlook which it received during the 1930's when there was an increased need for housing in London. The district is one of the few in Greater London, not to be connected to London's underground rail network, partially due to its late admission as a part of the city and the relative distance from the geographical center.