Let's face it, nobody likes moving their home. You might be excited about your new living arrangement, but there is nothing fun in relocating the hundreds of thousands of items that make up your average household. A lot of people are dissuaded from ever attempting this either due to fears of damaging the items or themselves. Such fears are entirely understandable and are very much correct, since there is a high chance of mishaps happening if you try to do something as complex and demanding as a home relocation by yourself. A much wiser solution to this predicament is to hire our man and van services in Deptford.
A very demanding and competitive industry.
The demand for relocations is growing constantly and with it the amount of people who are part of this business. Our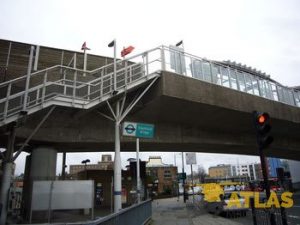 competition is vast, yet we are miles ahead of it, thanks to having a flawless:
Our clients have given us only favorable reviews until now. We have a policy that states that our customers are always right and our specialists are instructed to always cater to the demands of the people who have hired us in SE8.
We pay attention to every single little detail
We would not have come this far if it wasn't for our excellent team, comprised of seasoned relocation professionals. Every single member of our team in Deptford. They have been carefully trained in all aspects of the work, from packing to driving their van to the destination safely and quickly. In fact, they are the envy of our competition.
The packing materials we use are all top notch and specifically made to ensure maximum protection, while being biodegradable at the same time.
Speaking of transportation, our vehicle fleet is one of the largest and best equipped in the whole of SE8, which we use with extreme proficiency. We make use of tracking technology and full insurance to guarantee the safety of your belongings which we know are precious to you.
Extremely easy to reach
While we can valorize all the qualities that our workers and our equipment have, but that is not going to change the reason why you have hired us in the first place – the comfort which we provide. Just a phone call away our full insurance coupled with all day, every day service awaits you. You can also use our online booking service if you so prefer. One of the most special aspects of our work is the way we calculate our rates. We strive offer the lowest fees possible by calculating them for every individual job and taking into account mainly the materials and the work that go into it in SE8.
The interesting London borough of Lewisham is located just southeast of the center of the city. Within it lies the district of Deptford. For 3 centuries it was the place where the Deptford Dockyard was located. This was the first existing Royal Navy Dockland. The original name of the settlement was Ravensbourne and its contemporary name is derived from "deep ford". It was one of the most populated areas of the city before the docks closed.