Ask anybody who has ever had the "pleasure" of moving their home about their experience and they are very unlikely to say anything good about the whole ordeal. Relocating your household is probably one of the most annoying, if necessary, things that you might have to do, no matter where you live or what you do for a living. The reasons for that are not all that hard to see, considering the sheer work needed to pack and transport every single item in your house. Instead of submitting yourself to this back-breaking work you can do the smart thing and simply call in our services in Dartmouth Park NW5.
A cut above the competition
Demand is high in the relocation business, if you do poorly or if you simply cannot keep up you would be left behind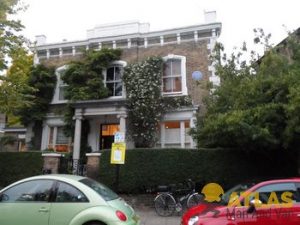 rather quickly. We however have steamrolled to the top in a very short period since our founding. Today, years later, we are undisputed leaders of the removal field in NW5. Unlike the rest of the people who share the field with us we never make any compromises with our quality of work, instead relying on providing our clients with a flawless relocations every single time to ensure that the come back to us for more.
What do we bring to the table?
Well, only the best moving team in Darthmouth Park. All of our relocation technicians have undergone a very thorough initial assessment and only the most fit for the job are allow to even begin to train with our crew. All of them undergo an intensive training process that turns them into the extremely valuable removal experts they are today.
We us only the best (men and) vans in NW5. In our garages you will find only perfectly maintained and equipped vehicles, making up the fleet, we use to deliver our precious cargo with extreme punctuality and speed. if you have any safety concerns, you can let go of them, since we use transportation insurance and GPS tracking.
Most convenient relocations in Darthmouth Park
More often than not, people prefer to work with us because of the immense comfort we provide. You can be sure that we will try to maximize it by offering you;
Full insurance
Affordable prices
Comfortable working hours
All of this is available by phone or online. We truly appreciate every single one of the people that come to us for aid. This means that we never try to swindle them or extort them. We have even made our price the cheapest possible by calculating it individually for every single job and giving you the smallest bill that could be written. This means that it is advisable to consult us about the price of the work you need before hiring us.
The London Borough of Camden is located just northwest of the city center. The district of Darthmouth Park is situated on the slope of a hill, west of Parliament Hill Fields.  It is named after the Earl of Darthmouth, who acquired the place around the 1850's. Since then the land has seen enormous urban development. The larger part of the area consists of semi-detached houses.