Ask any relative or friend of yours that has at some point of their life experienced a household or commercial relocation about what h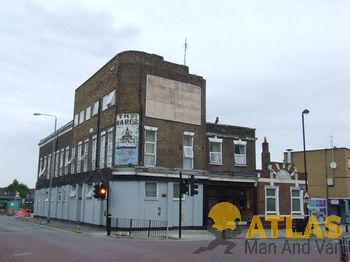 e went through and you can be sure he will do everything he can to dissuade you from undergoing it yourself, and with good reason, since it is a thankless and unpleasant job, few people are actually fit to do. Luckily for you can hire such people by calling over our impeccable man with van services in Custom House.
We have yet to disappoint a client
There is a global tendency of a constantly increasing demand for relocations and London is no different from any other place on earth, in fact the large metropolitan city provides firms like ours with ample work. What makes us rise above all the rest, however is our many years of experience and our flawless work ethic.
We look for a very specific mentality when we are picking new workers, as well as actual skills relevant to the job. This selection proceeds through our training process and, at the end of it, they are the best movers in E16. During said process they also pick up the necessary skills to complete many supplementary services.
Quality in every aspect
You are as good as your tools, and in our case we have only the best:
Packing materials
Transportation aid
Vehicles
Good packing is vital to the integrity of the items we transport. Competent packers however on their own do not cut it. we never go cheap on packing resources, since a high quality of packing materials guarantee the safety of your property and are extremely eco-friendly, unlike their cheaper counterparts which are more trouble than they are worth it.
We pride ourselves on having the best men with vans in Custom House, and that is by all means true. We have always prioritized the quality of our equipment. We have the best maintained vehicle fleet in London, operated by the most experienced drivers. All of the lorries are fitted with GPS tracking and the proper straps and belts for relocation purposes.
Unmatched comfort
One very convenient thing about work is that you can tailor it to suit your needs. Our team is well versed in different types of relocations in E16 and they are quite flexible in regards to their skill set. We are adept at providing standalone packing services or van hire services.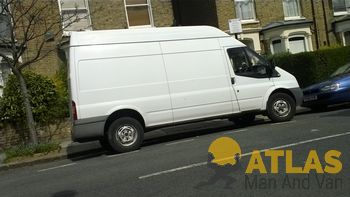 Convenience is absolutely key in our line of work. We are available by phone or via the Interned all day, every day. All of our work is insured and the costs for it are always individually calculated. Do not forget to ask for a free price quotation before hiring our team.
Just east of the center of London, the districts of Custom House, located in the borough of Newham is home to many recreational activities today as well as a few residential areas. The name of the place originated in 1855, when the custom house of the Victoria National Dock opened for the first time. Today the port is largely used for leisure since it was closed for commercial work in the early 1900's.