Moving your household is often times a necessity which cannot be avoided in any way. the whole process by definition is incredibly tedious and very few people are capable of handling it properly. To ensure that everything goes smoothly and according to plan we recommend you hire our man with van services in Cockfosters. our hundreds of previous clients would be eager to testify to our competence.
Who are you hiring?
While it is often neglected and underestimated the work that goes into every single relocation is enormous and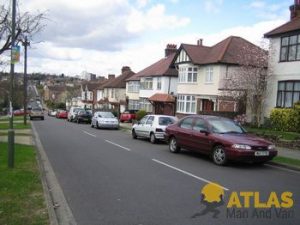 requires extensive preparations. The popularity of the service is likewise huge, which means that we have a lot of competition, however we always manage to stay on top due to our;
Experience
Skills
Devotion
Every aspect of our job undergoes extreme scrutiny and our workers are no exception. We make it a point to examine every single applicant when they come to us looking for work. only the most motivated and handy get a chance to move on to our training during which they pick up the skills necessary for a variety of different removal services. In essence we have the best team of movers in Cockfosters, ready and capable of handling any task.
Quality in everything
Sadly moving a household take more than a man with a van. Proper packing materials are essential for the safety of your items. We never go cheap on them because higher grades of packing resources are eco friendly and we desire to preserve the environment.
Our vans are all state of the art and we maintain them flawlessly to be capable of moving around EN4 in the blink of an eye. Our veteran drivers are sure to deliver their cargo safely and we offer transit insurance as an added security measure.
What do you get?
As we mentioned before our capabilities extend to all varieties of removal services. We are especially convenient for companies who lack the proper facilities since we offer storage services as well as van hire services. We recommend that you use our work in conjunction with one another, since by doing this you are saving time and money. An added bonus is the fact that any aspect of our work can be hired separately if you need a very specific moving service in Cockfosters.
To take advantage of the convenience we offer all you need to do is dial our phone number or use our online booking service right now. Our work is tailored to meet the demands of even the busiest of clients. We are extremely cheap to use as well as we offer flexible prices, which are estimated based on the difficulty of the job that needs doing.
Located in the far north of London greater, the pleasant suburb of Cockfosters is an attractive residential area as well as a vacation location. The interesting name of the area probably derives from an inhabitant's name from the 16th century. it is the birthplace of the Chickenshed theater company, a theater company, famous for their "inclusive theater", a concept that they pioneered. In essence it means that everybody, irrelevant of their race, ethnicity, gender or age.