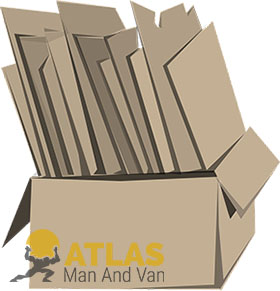 Proper packing is the key for a successful domestic relocation. This is why we decided to present to you several packing tips which will allow you to correctly prepare your belongings and ensure their safe and timely transportation from your former household to your new home.
Use the right shielding materials
Most people make the common mistake of assuming that cardboard boxes are enough for the protection of their possessions. The truth however is that while you can use cartons to pack almost anything they don't always ensure the safe hauling of the moved items. It is like this because cardboard boxes aren't meant to provide much protection. So, it is for the best that you use cartons for the packing of unbreakable objects such as books, cushions, silverware, small and rigid decorative pieces and etc. The remainder of your belongings should be packed with adequate supplies such as:
Glassware containers
Mattress boxes
Furniture blankets
Wardrobe cartons
Double-walled boxes
Hardtop containers
Wooden crates
You can purchase the above mentioned materials and more from a professional removal company that operates in your area. Even more, you won't have to go get them as the movers will bring them to you.
Don't make the boxes and containers too heavy
Avoid making the error of over-packing the cardboard cartons and containers that you are using. Heavy boxes and crates tend to tear and break which can cause unwanted damages to your possessions. They are also much harder to lift, load and unload which can cause unnecessary traumas and health complications. Instead, always keep the boxes half-full and load the containers to their designated limits. It is better to have several more boxes to load and unload than to take a gamble with the wellbeing of your items.
Never pack your personal documents and valuables with your everyday objects
Your personal documents and valuables (education diplomas, money, jewellery, bonds, medical records and etc.) are your most important possessions. So, instead of mixing them with the remainder of your belongings, pack them separately. This way you will have the peace of mind that they won't get lost or forgotten. Also, don't load them on the Lorry or Luton, take them with you in your personal automobile.
Don't pack prohibited items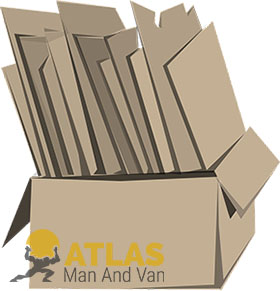 There are numerous items (flammables, chemical and toxic products, weapons and ammunition, explosive, perishables, livestock and etc.) which no professional removal company will agree to pack and haul for you. So, don't try to pack them in secret because if you get caught the sanctions can be very severe. Some of these objects can be transported via special vehicles and if you must absolutely bring them with you, you should contact the appropriate contractors and delegate to task to them.
Always cover your furniture with specialised blankets
Your furnishings may be heavy and rigid and therefore not break during the loading and unloading process but their surfaces are without a doubt delicate. By using furniture covers you will create a protective layer that will guard the surfaces from unwanted scratches, marks and tends.