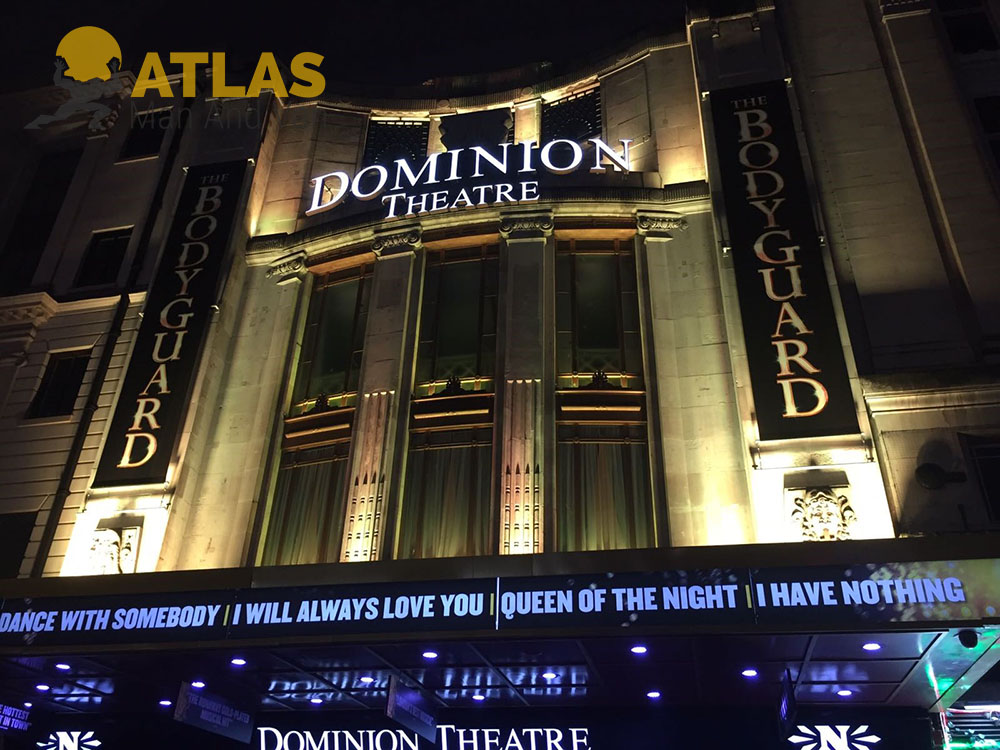 The Borough of Camden lies in the northern parts of London and is home to several prominent entertainment venues which attract people from all over Britain and the world. Here are four well-reputed theatres in Camden.
1. The Lion and Unicorn Theatre
This studio theatre is situated in the district of Kentish Town. It is currently one of the most acclaimed fringe playhouses in London and stages classical, modern and new writing plays regularly. It is managed by Cutting The Strings Theatre Company and since its establishment has showed and abundance of original productions such as 'Go, Gala', 'Beauty is prison-time', 'I`ll show you mine', 'Supernatural' and many more. The theatre has a maximum capacity of 60 spectators which makes it one of the smallest playhouses in the English capital. It close location to the area of Dartmouth Park means that the residents of both district have an easy access to the venue and can enjoy its programme. Keep in mind that more and more people are moving to area via professional man and van services in Dartmouth Park as it is a desirable residential district.
2. Dominion Theatre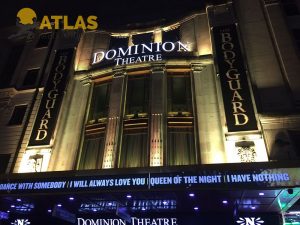 Founded in 1929, the Dominion Theatre is one of London's most famous West End playhouses. It is located on Tottenham Court Road in close proximity to St. Giles Circus and is owned by the Nederlander Organization. The edifice was designed by W and TR Milburn and is recognised for its architectural beauty by the local authorities as it is listed as a Grade II building. The playhouse currently stages the world famous musical by George Gershwin, Ira Gershwin and Craig Lucas, 'An American in Paris'. During the years it has showed many notable plays and musical such as:
The War of the Worlds by Jeff Wayne
Elf the Musical by Matthew Sklar and Chad Beguelin
Lord of the Dance by Michael Flatley
Frozen Sing-Along by Disney and Christopher Beck
White Christmas by Irving Berlin
The Dominion Theatre has a seating capacity of 2.069 which is divided in two tiers of galleries and is often a full house, so if you wish to attend a play make sure the book your tickets in advance.
3. Bloomsbury Theatre
Situated in Bloomsbury nearby the district of Fitzrovia, the Bloomsbury Theatre was established during the late 1960s. It has a comprehensive programme which included theatrical plays, musical, comedic shows and dance spectacles. It is owned by the University College of London and has a maximum capacity of 547 seats. The venue doesn't showcase its own productions and relies solely on visiting performances. It is considered to be both Fitzrovia's and Bloombury's main entertainment venue and is among the main reasons why people opt to relocate the areas via affordable man and van services in Fitzrovia.
4. Shaftesbury Theatre
Part of West End Theatre, this playhouse sits on Shaftesbury Avenue hence its name. It was founded more than a century ago in 1911 and was designed by renowned English theatrical architect, Bertie Crewe. The venue's edifice is among the most fascinating in London and is classified as a Grade II structure. Shaftesbury Theatre has a capacity of 1.400 seats and presently stages Motown: The Musical.