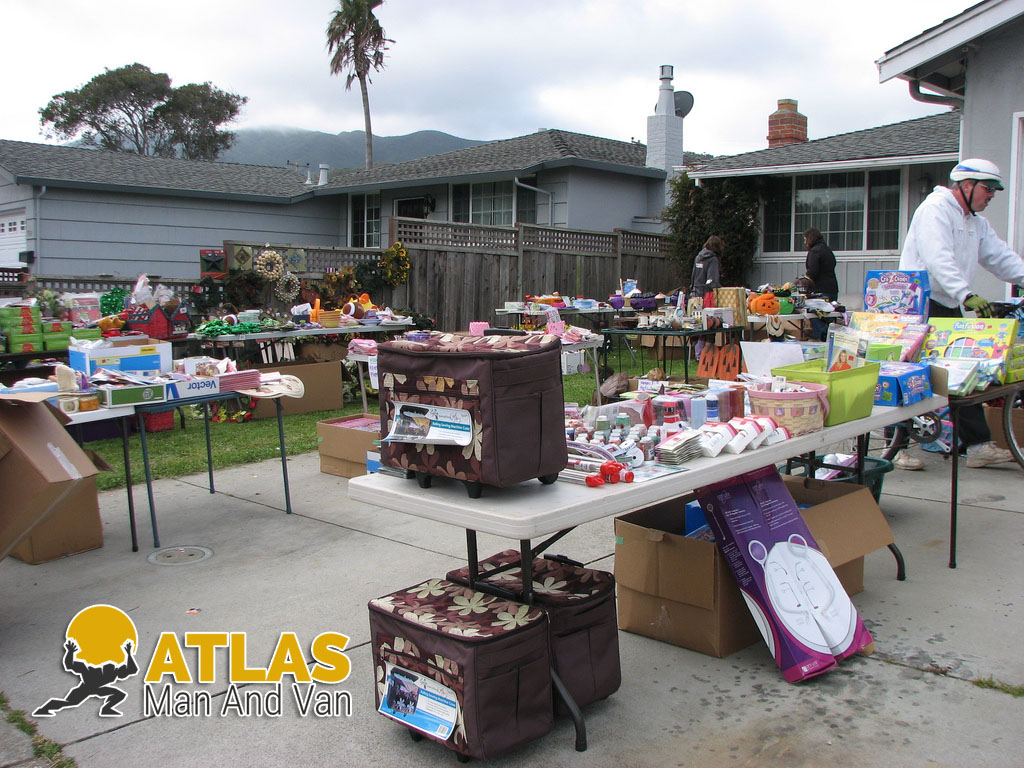 Moving house is never easy. However, you can make a little effort to relive the stress and move in a hassle-free way. One of the basic steps of any removal is decluttering. Why decluttering is so important? Well, you get a chance to get rid of unwanted and unnecessary items and save money and nerves when packing, moving and unpacking your items. The easiest way to declutter and earn some cash along the way is organising a garage sale. Therefore, before you hire a trusted man and van in Kentish Town NW5, for example, make sure you make the most of your garage sale prior to moving.
Name it right
After you sort out your items for sale, think of the name of your sale. A themed sale will certainly attract more customers. If you have a lot of books, name it a book sale. If you have a lot of furniture, you can have a furniture sale, etc.
Choose the best timing
Normally, people hold garage sales on weekend mornings. Perhaps you need a different strategy to beat your competition and sell as many items as possible at short notice before you contact a reputable domestic removals company in London. Why not choose another day, like Wednesday morning or afternoon? This timing might attract people going to work in the morning or parents driving their kids to and from school. Additionally, you can also:
schedule your sale in conjunction with a local event – people can enjoy the event and take a look at some stuff you have to offer
talk to your neighbours and see if they are planning a garage sale in order to team up– the larger the sale, the more attractive it is for your customers
Advertise, advertise, advertise!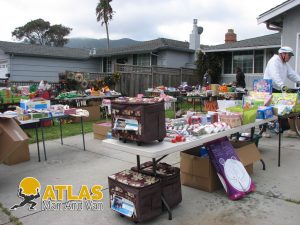 Don't underestimate the power of advertising! Make sure you spread the word any way you can think of. Print some colourful fliers and put them up in your neighbourhood. Use online platforms to spread your ad. Use Twitter, Facebook groups, forums, and other social media to let people know you have some appealing items for sale. You can add few pictures as well to lure people in.
Make small preparations
First of all, you need to have small change. Make sure to prepare plenty of small bills and coins so you can quickly make change for customers. If you are selling clothes, jewellery or other items that require a mirror so people can see how they look, make sure you prepare one.
Rent or borrow tables
When organising a garage sale, you need to know that everything should look nice and tidy. Therefore, instead of putting stuff onto the ground, put up tables and place your items there. People don't like bending or crouching down to inspect items on the ground. That's a huge turn-off. Also, make sure you group items so it looks like a store.
Fair prices and attractive deals
If you are having troubles with pricing, you should know that you can sell your items at 15 to 30% of their original value. You can put place price tags on all items or skip those that cost under $15. You can talk to people and see how much they're willing to pay.