There is no doubt that moving can be pretty stressful. No matter whether you have a small apartment or a big house, there are quite a lot of things to deal with when you are planning, preparing for and actually carrying out your domestic relocation. Things become even more complicated if you have kids or pets in the picture. This however does not mean that the whole process becomes a mission impossible. Quite the contrary, there are ways to have a hassle-free moving experience even under those dire circumstances.
Make your little ones comfortable
The most important thing to remember is that no matter how much stress you are under, chances are that your kids are having a much rougher time than you. So, here are a few things that you can do in order to accommodate them:
Talk openly with them about the changes that your home removal is going to bring to your family. Children are not stupid and they will understand.
Get them involved in the process by delegating small tasks to them. This will definitely get them excited for the whole experience.
Let them choose how to decorate their rooms at the new place. That would be another thing to look forward to and forget about the pressures of the move itself.
Plan a short day trip after the whole conundrum is done. It is not necessary to go out of town to do that – London has a lot of attractions that kids love, such as the Chessington World of Adventures, The Natural History or the Science Museum for example.
And of course, do not forget to tell the movers you hire to help you with your upcoming home removal in London that you have children. They will be able to provide you with valuable tips and assistance.
As for the animals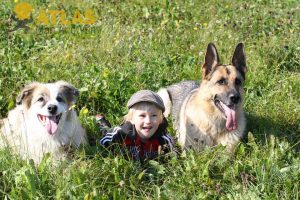 Pet animals such as cats and dogs can go through stress due to change of environment as well. First and foremost, you need to know that due to all the stress, hassle and the many unknown people who will be moving around during your moving day, it might be smarter to consider putting your animals in a specialised pets' hotel for the day and them bring them to your new address separately. In this way you will also eliminate the risk of your dog or cat getting lost during the whole chaos.
In the case of dogs in particular, it is very important to look around your new neighbourhood and see where you will be able to walk them. Some parks are pet friendly, others are not, but it is paramount that you have a place for an evening walk.
Last but not least, do not forget to tell your movers about your pets, so that they can bring specialised cages that will make the ride for your animals in the van or your car much more comfortable and stress-free. It is better to lease such a piece of equipment from them than to buy one.