Efficient and affordable man and van removals in Ealing are just a phone call away! We are here to assist residential and commercial customers in W5 and W13 areas with various relocation and delivery needs at reasonable prices. We ensure thorough coverage of all requirements, this means customers receive seamless, hassle-free service worth their time and money.
Safe handling, quick delivery – no delays, no errors
We expertly organise and handle all aspects of any removal or delivery service we are contracted for.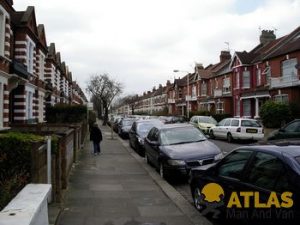 Comprehensive service coverage is something we are very serious about. We are also quite serious about safe handling and quick delivery of customer belongings from A to B. Because of this we work with professional removal teams who have the skills and expertise to handle everything properly.
Qualified drivers – ensure correct loading and offloading of items on board our vehicles, and also make sure everything is buttoned down properly for a safe trip;
Experienced porters – deal quickly and safely with all prep work like packing and securing of items, they also ensure careful shifting and loading/unloading of items;
Quick and safe removal and delivery is made possible by operating a fleet of purpose-built vehicles of the appropriate size and load capacity;
Extensive range of man and van removals in Ealing W5 W13
We ensure our residential and commercial clients have plenty of options when it comes to choosing the right type of service. Keep in mind, services can be modified as per individual needs, or made to include one of several additional options we have on offer.
Domestic removals of all shapes and sizes;
Comprehensive commercial property relocations;
Quick and safe removal of single items and high value goods;
One off & fixed schedule delivery of household/office supplies/commercial goods;
Business 2 business & business 2 customer deliveries;
Additional options to consider: professional cleaning treatments, including end of tenancy, cost effective packing and storage solutions, delivery of packing materials and crate hire, licensed domestic & commercial rubbish removals.
Excellent prices on all man and van services in Ealing
Private and business customers in W5 and W13 are supplied with best possible pricing given the circumstances. We prepare fair quotes on which we base our flexible pricing. No hidden fees. Accurate price estimates also available after viewings and onsite quotations.
Ealing is one of the major suburbs of West London. It is also the administrative centre of the London Borough of Ealing. The London Plan designates Ealing as one of the thirty five major metropolitan and administrative hubs of the British capital. Ealing began as a rural village in the county of Middlesex. Gradually communication links with City of London picked up, signalling development and urbanisation for Ealing. Efforts culminated with the arrival of the railways in the 1840s – an important event which put Ealing on London's map.