Moving a house or an apartment is generally an enormous ordeal. There are a lot of things you need to consider to even be capable of getting it underway, let alone completing it. There are hundreds of thousands of items that need to be individually packed and transported which does very little to ease the whole process. Of course that you can call some random man and van agency to do it for you, however you must be advised, since not every single one of them is as honest or as dependable as ours in Dagenham. We have worked for years to forge our reputation, so that in the end, our clients cab e sure they are hiring the best every single time.
Why settle for us?
There are hundreds if not thousands of relocation companies in London, but we possess something, none of them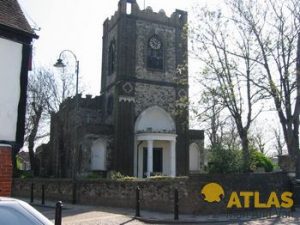 have. And that is a combination that entitles success in this business:
Perfect team
Perfect tools
Perfect vans
For nearly a decade now, we have toiled to make sure that we are lacking in no single faucet of the business, that we are a proper well-oiled relocation machine in Dagenham. Our clients enjoy the service immensely, which is apparent in the positive feedback they give by sending favorable reviews.
And just what and who is going to work for you?
Since we are talking about the intimate belongings of strangers, we see it fitting that only the handiest, responsible and careful people are to be handing the direct work. We have gathered a crew of such people by selecting from a pool of the best in the industry and making them undergo additional training, turning them into veritable moving masters in RM9 and RM10.
Packers do not play a lesser role than anybody else in the team. They are tasked with making sure that your stuff arrives intact at the end of its prospective voyage. This is done by putting it in our safe and secure packing that has been tested many times before.
Lastly, but not least importantly, we employ the best vans and men available in Dagenham, ready to make the quickest deliveries possible every single time, with minimal delay and absolutely no damages.
Price for hiring two men and van in RM9, RM10
| | | |
| --- | --- | --- |
|   | Price (Monday – Thursday) | Price (Friday – Sunday) |
| 1 hour | £46 | £52 |
| 4 hours | £180 | £200 |
| 8 hours | £350 | £390 |
So how do you take advantage of all of this?
It is dead simple actually, all you need to do it pick up your mobile and dial our number, or just fill in our online form. Finding an hour that suits you should be easy, since we work 24/7 and during national holidays. Just do not forget to request a price estimate, since our rates are calculated individually, based on the work at hand and the resources that it is going to take.
Right in the middle of the East London suburban borough of Barking and Dagenham lies the quaint district of Dagenham. The area was sparsely settled until the 1920s, when the city decided to expand there. It houses one of the oldest surviving firehouses around the world.