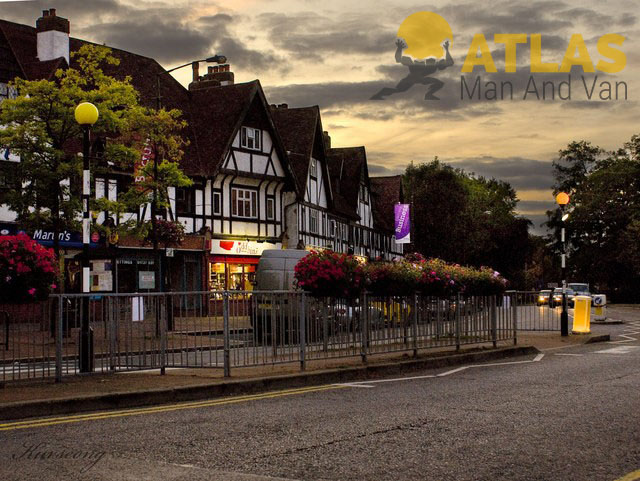 With a population of 381,000 people, Croydon is London's most populated borough. However, there are many other things about Croydon that make it so special and intriguing. Even though it is an outer borough, it is incredibly well-connected to the central part of the English capital, since it functions as a link between Central and South London. That easily makes it one of the best commuter areas in the city. But who needs to commute when the borough offers such a great balance between working and living conditions and prospects. Croydon is an excellent place to live since it has many good-quality amenities, an abundance of open spaces, as well as beautiful and peaceful residential areas. At the same time, the borough's business environment is thriving. As a result, one can easily find a good job close to their home.
The borough that has a bit of everything
Croydon CR0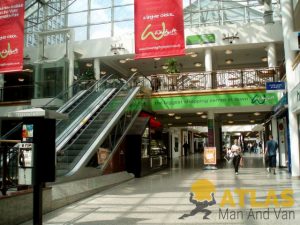 is the main settlement in the borough. It has been going through some major rejuvenation and regeneration over the past few decades. Some of the ongoing projects will bring many new homes, offices and shops to the area. Speaking of shops, the town is actually one of the biggest shopping centres located outside of central London. Until a few years ago, it was even home to the largest shopping centre in the UK capital – Whitgift Centre. Although it was constructed back in 1962, it managed to keep that prestigious title until 2008. But with a retail space of over 1.3 million square feet, it still enjoys a lot of popularity and a wide recognition.
Croydon is also known for operating the only tram line in London. The town decided to bring back the tram transportation system a few years ago. Today, the network successfully offers services to Wimbledon, Beckenham and New Addington.
For many, the town of Croydon may appear as an odd place. That is because there are buildings of nearly any style one can think of. There a few well-preserved old constructions in the town, the most famous of them is Shirley Windmill. The structure was built in the early 1800s and it carries the architectural influences of that period. Due to the above-mentioned regeneration projects, Croydon has also become more urbanised and contemporary-looking. One of the most extravagant buildings that dominate the town's skyline is Saffron Square. This 43-storey tower can be seen from afar not only because it is tall, but also because it is incredibly colourful. This cocktail of architectural styles may not appeal to everyone, but it certainly acts like a celebrity-magnet. Many rich and famous individuals choose to buy a home namely in Croydon.
An interesting paradox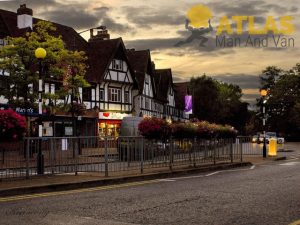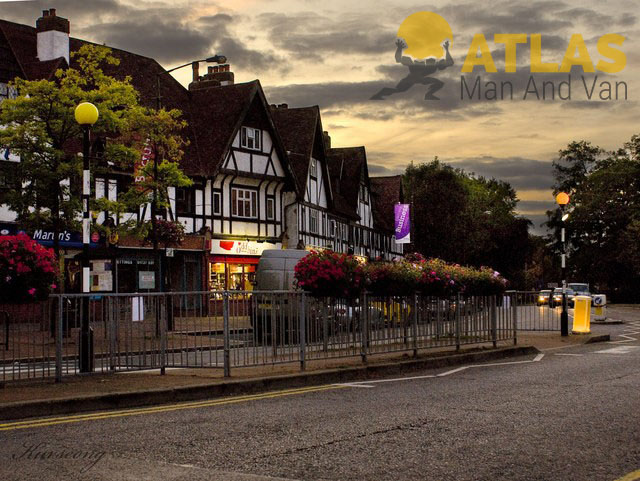 If you thought that the borough's main settlement was unusual, wait until you hear about its other districts. Croydon does not seem to agree that central areas should be more urbanised and suburbs – greener. A good example of that is Coombe CR0. Although it is situated close to the borough's centre, it is a very rural district that lacks good access to main roads and is poorly serviced by public transport. Even the houses in Coombe are of a different period. Many of them seem frozen in time since they have not witnessed any major reconstruction work for decades. Still, local mansions like Coombe Wood House, Coombe House and Coombe Lodge manage to attract many visitors to this private and quiet part of the London Borough of Croydon.
Coulsdon CR5 is a town in the southmost side of the English capital. Yet, contrary to all logic, it lacks a suburban character. Instead, it is heavily industrialised and it is a big service hub. The only main thing that suggests Coulsdon's close proximity to the English countryside is its second town centre which is known as Old Coulsdon and it has a village-like atmosphere. The town's many vast open spaces are another giveaway to its suburban location. The most notable of them is Rickman Hill Park. It has an altitude of 155 metres, which makes it the highest park in London.
The most fascinating attractions in the borough of Croydon include:
Crystal Palace Park Farm
Museum of Croydon
South Norwood Country Park
Croydon Clocktower
No wonder, Croydon is so heavily populated – it simply has it all.