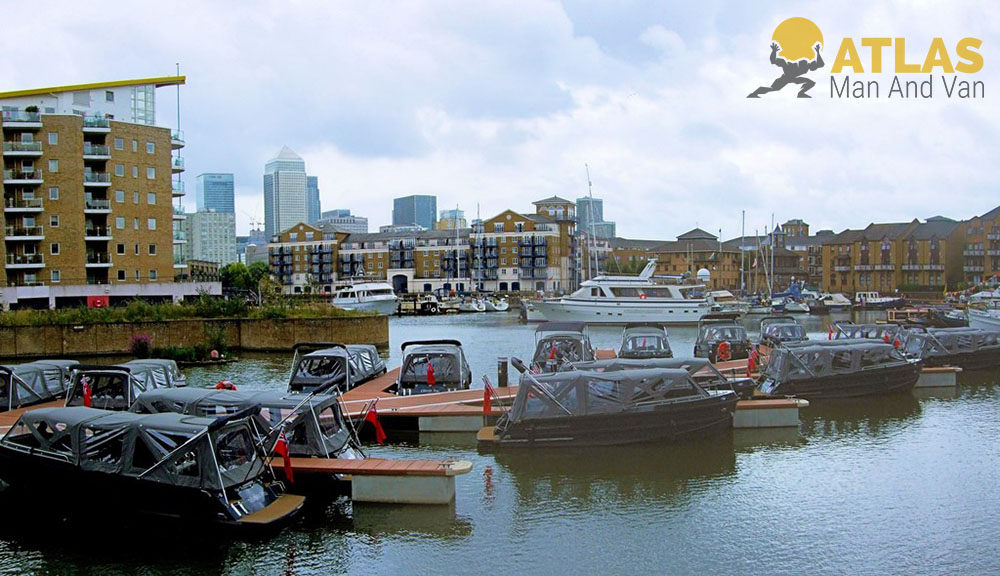 Tower Hamlets is one quite intriguing London Borough. On one hand, it is incredibly small in size as it has a territory of just 19.77 square miles and that puts it in the top 5 of the smallest boroughs in the UK capital. On the other hand, Tower Hamlets has a population of nearly 305,000 people which is greater even by the population of London's second largest borough – Hillingdon. And as if that was not enough, the London Borough of Tower Hamlets has the youngest population in the English capital. Over 33% of locals fall into the group of 20 to 34 years of age.
Opposites attract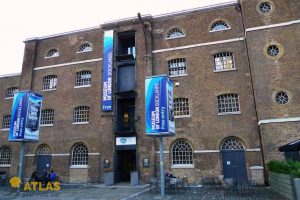 This London Borough is one of the few which cannot be described or summarised with a just a few words. That is because every single district in the Tower Hamlets is unique in its own right. That is why here one can find both London's second biggest financial district Canary Wharf and some of the most underprivileged neighbourhoods in the city. Luckily, the latter has started to change. Just a few decades ago, Tower Hamlets was home to London's slums but with the many new developments in the area, the borough drastically changed its atmosphere and appearance for the better.
The London Borough of Tower Hamlets is evolving but there are still many cultural and historical landmarks which can be explored in the area. There are nearly 20 museums and the heritage sites in the borough. The most iconic of them are:
Museum of London Docklands
V&A Museum of Childhood
Ragged School Museum
The Royal London Hospital Museum
Dennis Severs House
Museum of Immigration and Diversity
Hackney Museum
House Mill & Miller's House
Nevertheless, Tower Hamlets continues to be among the capital's most affordable boroughs. It is currently ranked as the second cheapest borough in London, only after Barking and Dagenham. Therefore, if you are looking for a new place to settle without having to spend an entire fortune, maybe you should consider moving to one of Tower Hamlets' more budget-friendly neighbourhoods.
Cubitt Town – an unexpected Canary Wharf neighbour
Cubitt Town is located on the Isle of Dogs and it is sitting right next to Canary Wharf and Greenwich. Despite that, prices here are very reasonable and are in fact dirt-cheap given that this is a riverside district.
The area itself has an impressive history and an industrial heritage. In the past, there were many shipbuilders that were based in Cubitt Town. Some of them featured names like Samuda Brothers, Yarrow Shipbuilders and Westwood Baillie. One of the most famous ships that got to start its journey from here is HMS Prince Albert.
The up-and-coming
Those working in The City or in Canary Wharf are attracted to Limehouse since it is situated right between London's two financial districts and yet it is inexpensive and it is free of skyscrapers. The district even has a remarkable maritime heritage which makes it even more beautiful than it already is.
Leamouth may not be adjacent to Canary Wharf but developers have come to love it. There are many big projects planned for construction in the area and one of them is known as Leamouth Peninsula and it is expected to make this neighbourhood into a hotspot for property buyers.
The downsides
Keep in mind, that living in either one of these three Tower Hamlets districts is indeed affordable but it does not come without a few minor disadvantages. For instance, most of the housing in Cubitt Town consists of blocks of apartments. Also, there are not many amenities in Leamouth or in Limehouse which can be an inconvenience for some.
On the bright side, however, all of these neighbourhoods have a strategic location which has put them on the map of Atlas Man and Van. As a result, booking a skilled man with a van in Cubitt Town E14 will not cost you much. The same goes for professional moving van services in Limehouse E14. The efficient man and van services in Leamouth E14 can easily be combined with extras like delivery of moving boxes or furniture assembly.
Still, hurry up if you want to take advantage of Tower Hamlets' affordability. It is predicted that prices in the borough will jump in a matter of a decade or so.